Fanatics agrees to buy Pointsbet for $150m
Fanatics has finalised a deal to acquire Pointsbet's US operations for $150m. The deal will allow Pointsbet to keep its Australian and Canadian business and will be ratified by regulators and shareholders by June 2023. Pointsbet entered the Canadian market in spring 2022, and became a top destination for Ontario bettors. Local players will not be affected by these ownership changes and will continue betting as they did.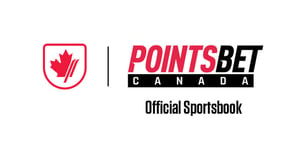 As the world's largest sports clothing company, Fanatics, recently entered the igaming market with testing launches in Tennessee and Ohio. The acquisition of Pointsbet will allow it to gain immediate access to a market with huge potential that had no licenses available.
Pointsbet remains committed to Canada
At first, the deal raised some concerns about whether or not Pointsbet's Canadian operations would see any changes. However, Sam Swanell, Managing Director and Group CEO of PointsBet dismissed such concerns. He said that the company would definitely continue operating in Canada, since cash requirements are lower than in the US. Moreover, he predicts that Pointsbet will become profitable in the next 18 to 24 months. After a year in Ontario the brand has built a strong reputation and is preparing for expansion plans.
Pointsbet was awarded the RG Check program by the Responsible Gambling Council in Ontario, for implementing and encouraging responsible gaming. Nevertheless, it also received a fine from the AGCO (the Alcohol and Gaming Commission of Ontario) in May 2022, for violating gambling advertising practices.
Fanatics poised for a strong US entrance
The companies released a joint statement saying: "Fanatics and PointsBet are excited to enter into an agreement for Fanatics Betting and Gaming to acquire PointsBet's U.S. business. While there are still several steps in the process to complete the acquisition, both parties are confident in the outcome. Fanatics Betting and Gaming and PointsBet will provide further details of the proposed deal and timely updates in the coming week."
The acquisition is expected to be fully completed in 2024, while the initial part is expected to be completed by August 31, 2023. There are 14 US states in which Pointsbet offers online casino and sports betting, including New York, New Jersey and Pennsylvania. Fanatics plans to launch in Maryland and Massachusetts by late June.
Join our exclusive email newsletter for the very latest offers, news & promotions
Unsubscribe at any time. We promise we are spam free and we will never share your details with a 3rd party.