Rivalry Goes Live in Ontario
The Toronto-based online casino and sportsbook brand Rivalry, received last week the proper go-to signal from authorities, so it can start operating legally in Ontario, under the platform Casino.exe. For starters, the casino will include eight games, with the library aiming to expand significantly soon. The platform is developed in-house and uses the latest igaming trends, with a mobile app also in the works.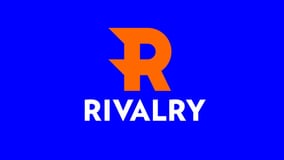 Rivalry has already launched in 20 jurisdictions across the world and holds licenses from the Isle of Man and Australia. The company also focuses on Esports, allows Bitcoin payments and offers NFL live streaming services.
Launching at home is a milestone
With a base in Canada, Rivalry has always planned to launch on its home turf. Now that it has become reality, its people are excited. Co-founder and CEO Steven Salz said: "We've taken a strategic approach to casino that prioritizes design, user experience, and the selective curation of games geared for a targeted audience of next generation users. Rivalry continues to find business-defining strength through product innovation, investing in a unique user experience and engineering entertainment into our platform."
A recent news release stated that the casino accounted for 30% of the company's total revenue and 15% of revenue in Q3 2022. Moreover, players under 30 make up 82% of its active users.
What's next for Rivalry
It was only a while ago, when the company created its first third-party casino game, Aviator, while table and live dealer games were also introduced. A proprietary platform was also added, creating a tailor-made experience.
"Launching our casino experience with a proven product that we've validated in our other markets is an exciting next step as we continue to grow our reach and offering in Ontario. Casino.exe has been a catalyst for our business and a meaningful addition for our users, delivering a premium, interactive, and proprietary experience that differentiates our brand in a competitive market", according to Steven Salz.
Join our exclusive email newsletter for the very latest offers, news & promotions
Unsubscribe at any time. We promise we are spam free and we will never share your details with a 3rd party.