No Account Casinos in Canada
One of the most tedious processes when joining an online casino could be signing up. A lot of personal data is required and that could create a bad first impression. This is where No Account Casinos, come into play. They let you sign up and play without entering any data other than a mobile number or email address, saving you a lot of time and effort.
Moreover, in the age of privacy, sometimes it's wise to keep your personal details to yourself. While any casino in Canada will require some details from you (usually when you ask for a withdrawal), it's possible to find casinos that don't require knowing everything about yourself. We have shortlisted the best Casinos without Registration and analysed the factors that make them an ideal choice for you.
Casinos with No Account Basics
There are various reasons why certain casinos insist on putting new players through lengthy sign-up procedures. Prospective customers can be made to jump through hoops before even getting a sniff of gameplay on their favourite casino games. They are required to provide information including – but not necessarily limited to – Driver's licence or a government-issued ID, Bank statements, Utility bills, Social Insurance Number (SIN) and more.
Some operators are forced to demand verified proof in these areas – primarily surrounding identity, nationality and residence – before allowing players access to real money casinos.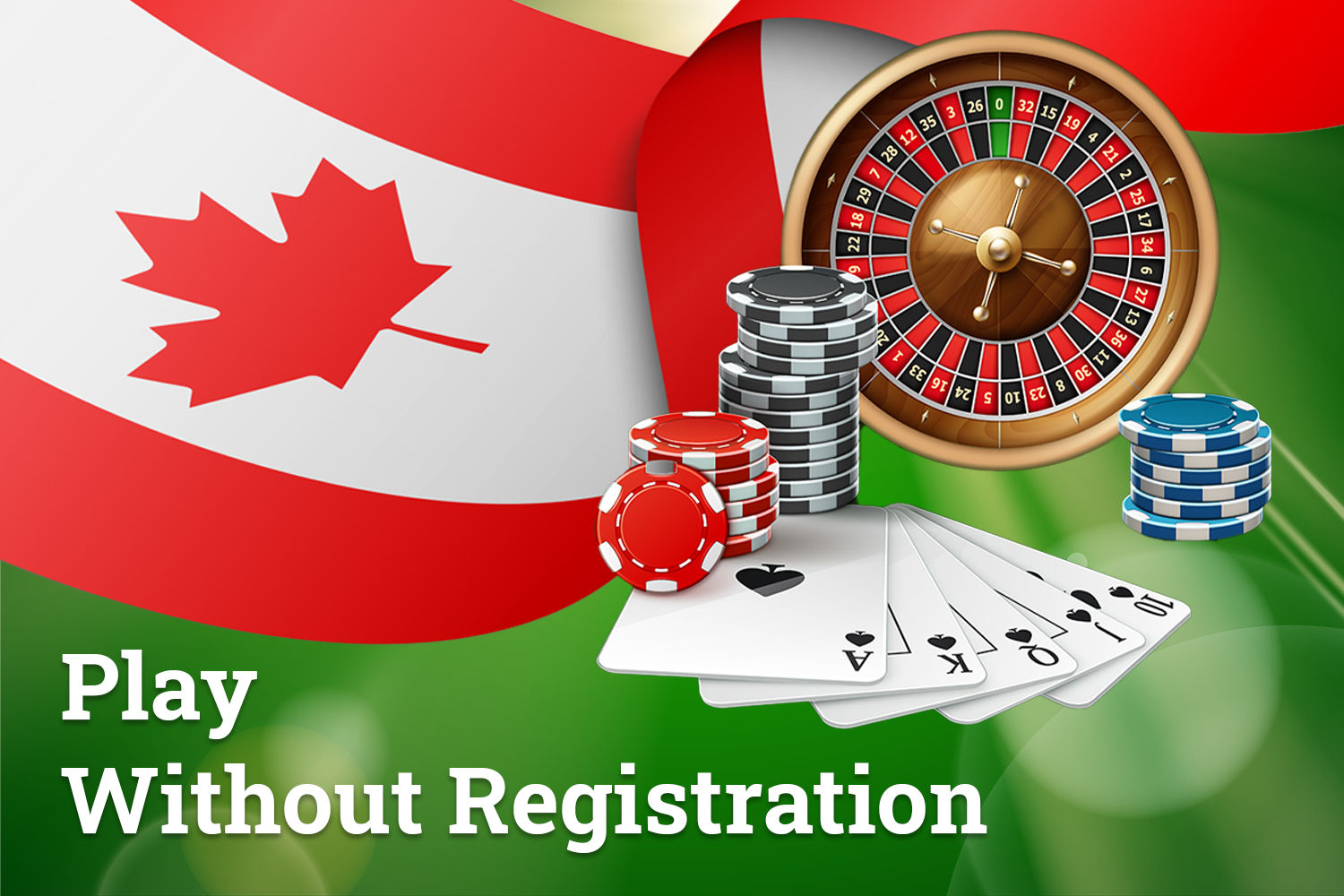 Yet many players are put off by online casinos harvesting this kind of personal data, especially in a time when that data can be so easily monetized, stolen, leaked or otherwise shared.
Others are simply turned off by the amount of time it can take to fully verify an account in this way, delaying access to the games that players want to play – in other words, the whole reason players are there in the first place. Luckily, for these players it's possible to find and use online Casinos with No Account.
Are No Account Casinos available in Canada?
While for quite some time, No Account Casinos were only available in European countries like Germany, Finland and Sweden, recently they entered the Canadian market. That caused quite a stir among local players, as it gave them the opportunity to try something new. Some of the best no account casinos include Amok, Refuel and Mount Gold. If you prefer to use a cryptocurrency, then 22bet and 7bit offer this option.
So, are you ready to play at a casino without registration? Given the relative lack of documents and preparation needed, the practical answer is probably yes. So, which are the Best No Account Casinos we recommend you check out? Find the latest casinos we have reviewed and can vouch for on this page. Being honest, no registration casinos are just gaining traction in Canada, but hit the links above to see our top picks.
Casinos Without Registration Payment Methods
Just as you'd expect, these Casinos without Registration do not erect barriers between new players and the games they wish to play.
It's possible to sign up and play at some of these casinos simply by using a mobile phone number. And given the many payment options available these days – many of which do not require a link to a verified bank account or credit card – it's also possible to easily deposit and withdraw at these casinos without registration.
When we think of payment methods that do not need to be verified in this way, we think of cryptocurrencies like Bitcoin. Crypto payments guarantee to play under the radar and have instant withdrawals, so they have become favorites for players who want to remain anonymous.
While it may be possible to fund an account with Bitcoin at some online casinos without registration, cryptocurrency support is still not prevalent. However, alternative options such as Trustly and Zimpler have proved enormously popular, with a far higher acceptance rate among casinos without registration.
Trustly has introduced an innovative feature called Pay N Play. This allows for a deposit to No Account Casinos without entering any personal data, since having an account with Trustly is enough for verification.
Zimpler – formerly known as PugglePay – connects everything casinos with no account needs from you to process withdrawals and deposits, and links it to your mobile number.
No Account Casinos Bonuses
You might wonder if you are eligible for bonuses and promotions at No Account Casinos. The answer is yes with a caveat. In general, operators do not discriminate against players that choose to enter details later. That means you can bag Welcome Bonuses, Reload Offers and Free Spins. However, until you verify your account, you might have access to less cash bonuses than other players. With Pay N Play accounts it is impossible to set wagering requirements for your own money, since your bank account is directly connected to your casino account. It may therefore be necessary to make a deposit from a verified account. Your best guess is to choose one of our listed Casinos with No Account. We can testify that they run frequent promos for players that do not register straight away.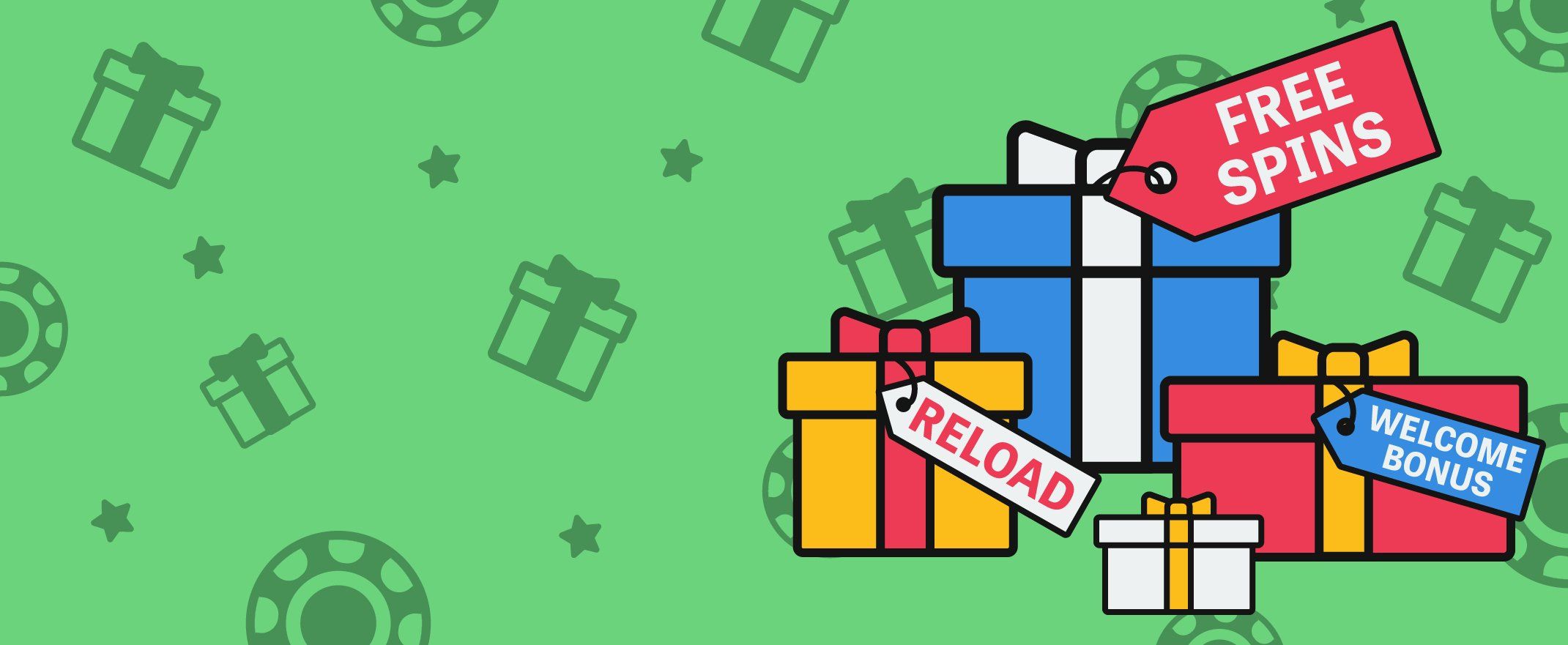 Are Casinos without Registration safe?
The lack of a sign up process might make you skeptical about the legitimacy of Casinos without Registration. Rest assured though, as we can firmly say that our listed No Account Casinos have been tested and reviewed extensively in the area of security and no loopholes were found. Games were fair and had a high RTP, while withdrawals were processed on time. Furthermore, our shortlisted casinos are licensed by reputable authorities like the MGA or the AGCO which guarantees that they operate in a regulated manner.
Mobile Gaming
There is no difference whether you join Casinos with No Account from a desktop device or from your smartphone. Operators have followed the trend and have developed mobile versions of casinos that run smoothly on mobile. Some have taken the extra mile and have dedicated apps for iOS and Android, making mobile gaming even more enjoyable. In any case, you should expect that registration will be as quick, and all features will be handy to play on the go.
No Account Casinos Pros and Cons
No Account Casinos Pros
Signing up takes only seconds
Personal data is not disclosed
Fast withdrawals
No Account Casinos Cons
Limited availability in Canada
Few payment methods
How to find the Best No Account Casinos
Whatever online casino experience you're seeking, our casino reviews section is the right place to start. Crammed with useful and practical advice and tips on how to get started playing your favourite games with a minimum of fuss or effort, you can find information on the newest and best casinos without registration available now for players in Canada.
Not only that, but you can also select the best welcome bonuses for new players at any of our recommended casino partners. Visit our casino reviews section now for the latest on the hottest places to play. And, as always, good luck!
No Account Casinos FAQ
They allow you to join without entering any of your personal information. Usually, you only have to fill out a mobile number or an email address and your account will be up in seconds.
Yes, before asking for a withdrawal you should enter your data and verify your account with proof of ID and a utility bill. Even casinos without registration are required by authorities to process only to verified members.
Traditional payment methods like credit cards will not usually work on such casinos, so players use alternatives. Cryptocurrencies are a popular choice because they combine anonymity and instant withdrawals. Trustly and Zimpler also allow for linking your bank account to the casino, and skip the registration process.
All of our listed casinos are legit, have been reviewed by our team and run on licenses by well-known regulators. Moreover, we have considered players' feedback and check if they have been tested by independent organisations.
Join our exclusive email newsletter for the very latest offers, news & promotions
Unsubscribe at any time. We promise we are spam free and we will never share your details with a 3rd party.