eCheck Payments at Online Casinos in Canada
If you need to find online casinos which accept eCheck in Canada – or if you just want to find out more about how eChecks work – this page will tell you what you need to know. Our expert guide is completely free and will walk you through your options for using eChecks at online casinos in Canada.
Learn about eCheck casinos
If you're already up to date with eChecks and how they work, you can simply click the links on this page to join online casinos which allow you to deposit and withdraw using eCheck. You'll even be taken directly to the latest welcome bonus to give you maximum value.
Or, if you want to know more about using an eCheck in Canada, scroll down to explore our full guide.

eCheck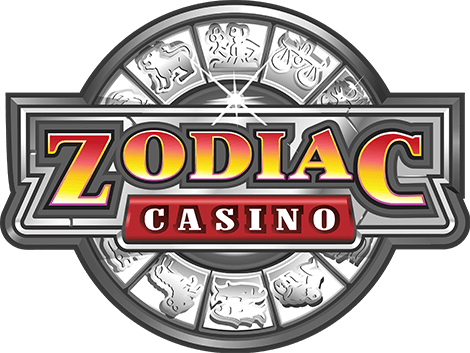 Zodiac Casino
80 Chances to win C$1.000.000
Fair Welcome Bonus up to C$500 + Spins
Good 24/7 Support
Spin Casino
Bonus up to C$1000
Impressive Mobile App
Microgaming lead Casino
What is eCheck?
An eCheck is exactly what it sounds like – an electronic check. While a normal check is a small slip of paper which is processed via your bank to facilitate a payment, an eCheck does the same thing but digitally. There is no physical check required to process an eCheck at online casinos in Canada.
eChecks are closely associated with other electronic funds transfers (EFTs). You may have heard of them under any of the following titles:
Direct debit
Electronic check
ACH payment
ACH transfer
ACH stands for 'Automated Clearing House' – a middleman used by most financial institutions to ensure eChecks in Canada go through smoothly.
Where can I use eCheck?
As an entirely digital form of payment, eChecks are only found online, which makes them an ideal choice for many of you who love playing at online casinos in Canada. All of the best casinos accept a wide range of payments, including eCheck, which makes it easy for you to deposit using a method that suits you.
In addition to casinos, you'll notice that eCheck is an option at many other sites, too. Click on any of the casino links on this page to see a range of Canada's eCheck-friendly betting sites.
Can I withdraw at online casinos with eCheck?
You can most certainly withdraw using eCheck in Canada at all the top online casinos, although the process may be a little slower than some other payment methods. Typically, it can take around six or seven working days to clear your eCheck at online casinos in Canada.
When you compare the withdrawal times of eCheck to something much more instantaneous, like Skrill or PayPal, you may not like the sound of waiting a week for your winnings.
However, we've received feedback from many of our players saying that speed isn't always a good thing. A significant proportion of you prefer slower payments and withdrawals, which give you time to consider your options and not continue gambling after a run of wins or losses. A slower withdrawal process can add to this, helping you to refrain from pumping your winnings straight back into the casino.
Is eCheck safe for casino gambling?
It's very safe to use eChecks in Canada, including at online casinos. All payments made via eCheck are processed via the buyer's bank, which gives you added security on every transaction. eCheck may be slower than some other payment methods, but it's definitely a robust choice.
You can even cancel a transaction after the process has been initiated by calling your bank. This adds an extra layer of security over instant payments, where the money will be gone as soon as you click 'Deposit'.
Choosing the right eCheck casino
Although eCheck is one of Canada's safest payment methods, due to the involvement of your bank and a slower process, it's still vital that you only use eChecks at respected online casinos in Canada.
Make sure the site you're using has a valid gambling license, which you can usually see in the footer of the page. And keep an eye out for any red flags or negative customer feedback. Alternatively, you can just follow the links provided on this page to visit leading casinos in Canada which accept eCheck.
FAQs
EFT stands for 'Electronic funds transfer', and an eCheck is a type of EFT. There are many other types of EFT you probably already know about too, like direct deposits and wire transfers.
The time it takes for an eCheck to clear at an online casino in Canada varies based on the banks involved and the site itself, but you can expect it to take anywhere from one to seven days in total.
Yes, you can make both deposits and withdrawals using eCheck at all the top online casinos in Canada. To see which sites offer this service, you can follow the casino links provided on this page.
Join our exclusive email newsletter for the very latest offers, news & promotions
Unsubscribe at any time. We promise we are spam free and we will never share your details with a 3rd party.