Best iDebit casinos
In our digital era, online payments are becoming faster and easier and that applies to online gambling, too. iDebit is a name you will find in most online casinos in Canada. It works as a digital wallet that allows payments directly from your bank account, without disclosing your financial details to the casino. Although iDebit casinos sound convenient and private, is it worth it to switch from your current banking option?
Our expert guide will tell you everything you need to know. We'll explain what iDebit payments are, why you might want to use them in casinos (speed, bonuses, privacy, fees and more), and list the top casinos that use iDebit, according to our research and players' feedback.
Casinos that accept iDebit
What is iDebit?
iDebit is an online payment method that lets you make quick, easy transactions in Canada – including at online casinos. You'll make direct payments using iDebit, but this is done via your bank – so you can enjoy bank-level security without a credit card.
You can even use it at Canadian iDebit casinos without creating an account. You will need an account at the casino. But, for the iDebit side of things, you can simply check out as a guest.
Anybody who is aged 18 or older and has a bank account is eligible to use iDebit in Canada, as long as it's one of their supported banks. You have plenty to choose from, including Bank of Montreal, Canadian Imperial Bank of Commerce, National Bank, Royal Bank of Canada and Scotiabank.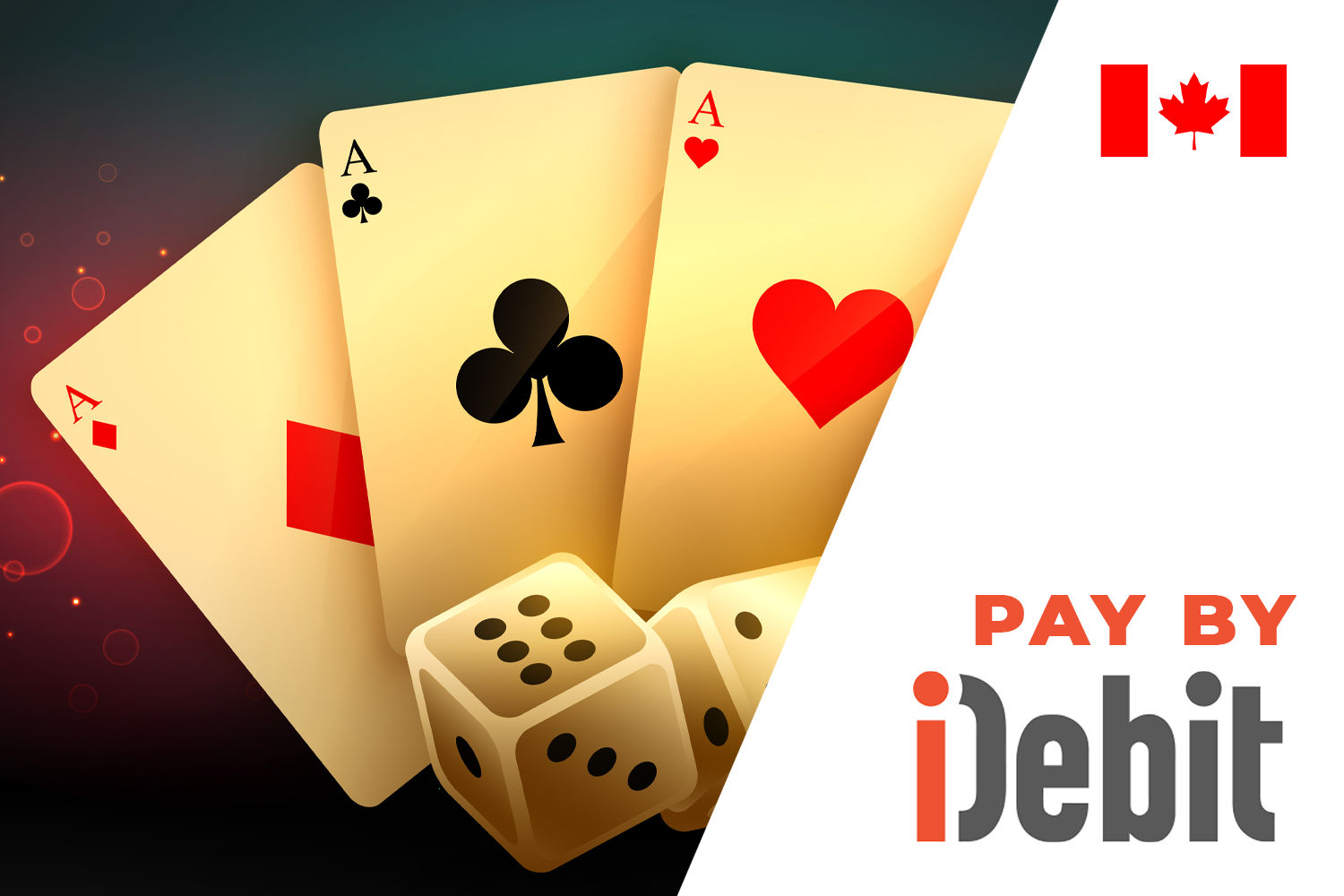 How to make your first deposit at iDebit casinos
A casino from our list caught your attention and you want to test it. Good, let's see how you can add some funds to your balance.
1

Once you finish with the sign-up process, head to the Cashier.

2

Click on "Deposit" and choose iDebit. You can login or continue as a guest.

3

Select your bank and login with your username and password.

4

Enter the desired amount and confirm the payment.

5

The deposit will show automatically to your account at the casino.
You can also deposit using iDebit's wallet following the same procedure.
How to withdraw from casinos that accept iDebit
After placing a few wagers on slots and table games, your bankroll has multiplied and it's time to collect. Thankfully, this will be easy and fast. Thankfully, it will be easy and fast. To avoid delays, first verify your account by sending a copy of your ID and a utility bill.
1

Go to the Cashier and choose "Withdraw".

2

Choose iDebit as your preferred method and enter the amount you want to cash out.

3

Login with your iDebit credentials or continue as a guest.

4

Confirm the transaction and the casino will process it automatically in 24-72 hours.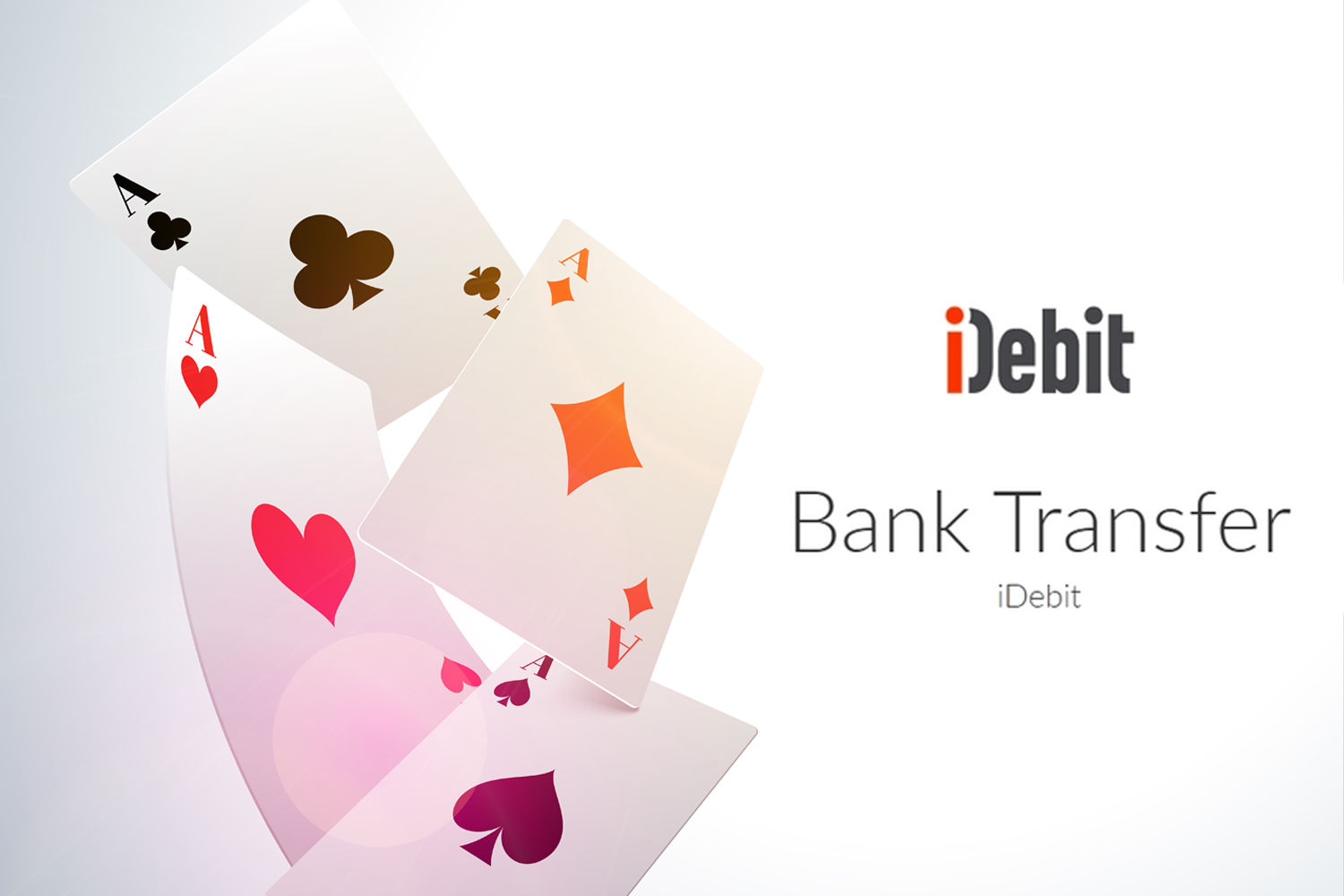 Are Canadian iDebit casinos charging fees?
Using iDebit in Canada is mostly fee-free, but there are some instances when you will have to pay a small charge. If you make a payment through online banking, it will cost C$1.50. And transferring funds from your iDebit balance to your bank account costs C$2.
Can I get a bonus at iDebit casinos?
As it is considered a safe and reliable banking option, iDebit is not restricted to any bonuses. Consequently, you can make an eligible deposit with iDebit and enjoy every available promotion. Still, we recommend checking terms and conditions, so there are no surprises during the withdrawal or rollover process. The best casino bonuses at iDebit casinos include:
Welcome Bonus: By joining a new casino and making the minimum required deposit you can get a welcome bonus, which will boost your first deposit by 100% or even more. The casinos we list will also offer you several free spins so that you can play some exciting slots for free. A first-deposit offer will have wagering requirements, like a 40x rollover in 7 days.
Reload Bonus: Looking to get an extra gift for your next deposit and enhance your winning chances? A Reload Bonus is one of the more efficient ways to do it, as it can boost your deposit by up to 75%. Since this promo is reserved for existing members, it usually has lower wagering requirements in real-money casinos.
Free Spins: If you want to try out the latest slot or test your luck at a classic one, our casinos with free spins can be your favourite place. They regularly run such promotions on popular titles, so you have a better shot at winning.
No deposit bonus: From the name itself, you can tell why this promo is in such high demand among bettors. Since you don't have to risk your own funds, you can gamble with free money and potentially win. Our no deposit bonus casinos have such offers available quite often.
Are casinos that use iDebit safe?
When you make payments at casinos that use iDebit, you're effectively doing so via your bank account. This makes it a very safe deposit and withdrawal method, as it utilises your bank's security tools. To further enhance safeguarding your funds, you can use PINs and security questions, while SSL encryption is always in place.
In fact, many players prefer using iDebit over traditional bank cards for online casino payments. This is because you don't need to input your debit or credit card details. This can add another layer of protection, as the site has no access to your card details. However, as long as you play at a top casino like those suggested on this page, you won't need to worry about this anyway.
Mobile casinos that accept iDebit
Betting on mobile is not just an alternative but has become the main way most players prefer to play at their favourite casino. If you love gambling from your smartphone, mobile casinos that accept iDebit have no restrictions and works just as good as on the desktop. Deposits and withdrawals go through promptly, while login procedures only require a couple of taps.
And if you join one of our best mobile casinos in Canada, you can enjoy thousands of games, bag several bonuses and more extras, all from the comfort of your phone.
New iDebit casinos in Canada
After such a long time on the market, iDebit is considered a standard in online gambling in Canada. Therefore, new online casinos include it as a payment method and deposits with iDebit are eligible for bonuses. On top of that, fast payments, safety features and low fees are always there in brand-new casinos like Club Riches and Verde.
iDebit Casinos Pros and Cons
iDebit Casinos Pros
Available in the vast majority of Canadian casinos
Low fees compared to credit cards
Betting activity remains private from authorities
Qualifies for bonuses
Funds' safety is backed by a bank
iDebit Casinos Cons
Can only top it up via a bank account
Not all Canadian banks support it
Choosing the right iDebit casino
iDebit was created exclusively for Canadians and its benefits are tailored to the local market. It is widely available in casinos that accept players from Canada. It has low fees and your activity is not disclosed to authorities, so you can avoid being tracked. If you value maximum safety for your money, with iDebit you can relax as your bank guarantees it. And you can claim all bonuses as iDebit casinos have no restrictions.
The downsides are limited to funding iDebit only via a bank account, and some Canadian banks do not support it. Overall, it is an excellent payment method for Canadians and can become even better if you use it in our listed casinos that accept iDebit.
iDebit casinos FAQ
iDebit is widely available in Canada at both online casinos and various other online retailers. You can make payments in CAD as well, so there's no need to transfer your funds between various currencies.
One fairly unique thing about using iDebit to add funds at an online casino is that you don't need an account. Instead, you can make a deposit and check out as a guest. This is a one-time option for new users.
Sure, iDebit is eligible for all kinds of bonuses, as casinos consider it one of the safest payment methods. Make sure, though, that you read terms and conditions, so you are familiar with the minimum deposit and wagering requirements.
iDebit cannly be funded via a bank account, so your money is always backed by a legit financial institution. Moreover, you can use PINs and security questions to minimise the chance of someone else accessing your account.
There is a small fee of C$1.50 when you deposit to an online casino from your bank account via iDebit. And when it comes to a withdrawal, it is subject to a fee of C$2.
Join our exclusive email newsletter for the very latest offers, news & promotions
Unsubscribe at any time. We promise we are spam free and we will never share your details with a 3rd party.